> HORIZONTAL SPRAY DRYERS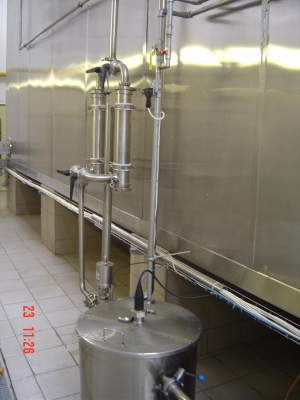 HORIZONTAL SPRAY DRYERS FROM 100 TO 3.000 LITRE PER HOUR
The horizontal spray dryer is ideal for the production of pasteurized egg white, yolk and whole egg powder. There are spray dryers in capacities ranging from 100 litre (220 lbs) up to 3.000 litre (6600 lbs) per hour water evaporation rates. Air heating options include direct-fired gas, indirect steam, thermal fluid oil and indirect gas fired systems. The choice depends on fuel sources, the market area and the products to be spray dried.
Applications - egg products:
Whole egg - plain, sugar or whole egg blends

Scrambled egg mix

Egg whites - standard or whipping

Egg yolk and egg yolk blends

Egg white lysozyme

Egg nog
Download the Spray Dryers leaflet for further details.
BACK