> PACKING LINES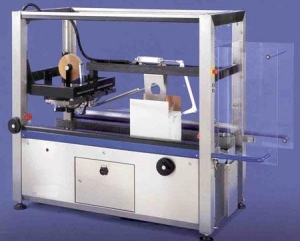 PACKING LINES
OVOBEL supplies unique automatic packing lines of various capacities.
These automatic packing machines erect the cases, fold the bottom flaps and close them with tape. In combination with a Bag-In-Box filling machine they can place the bag into a case, crate, drum or tray and cuff the bag over the edges.
They are PLC controlled with operator fault finding display with signals for low tape, no tape, tape not applied, low case magazine and empty case magazine.
It is very easy and quick to adjust the machines to the required box size. The machines are made of stainless steel and are operator friendly and reliable.
Contact us to find out more about which packing line would suit your needs, or download the Packing Lines leaflet for further details.
BACK