> MANUAL SEPARATING UNIT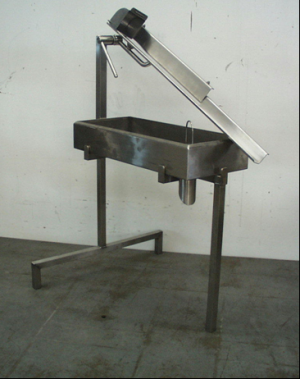 MANUAL SEPARATING UNIT
This unit is meant for smaller capacities where an operator breaks manually the eggs in a cup above the gutter, which separates the yolk from the egg albumen by means of gravity. The albumen follows the separation groove and the yolk follows the gutter plate to drop into the reception tank or bucket.
Albumen and yolk are inspected during the separation by one person.
The unit is entirely in stainless steel and therefore easy to clean.
Download the Manual separating unit leaflet for further details.
BACK