> STANDARD SEPARATING UNIT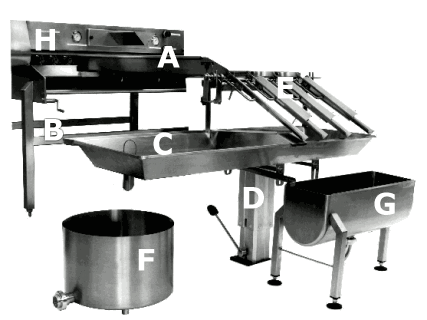 STANDARD SEPARATING UNIT
The egg breaking machines can be equipped with a separation unit. Yolk and albumen are inspected during the separation by one person, depending on the egg freshness and the required product.
After having been broken by an egg breaking machine, the eggs then drop over the control band and the gutter separates the yolk from the egg albumen by means of gravity. The albumen follows the separation groove and the yolk follows the gutter plate to drop into the reception tank.
The empty trays will be piled automatically by the loader over the feeding table. The reception of the egg products will take place in the filter room.
BACK