> PLATE COOLERS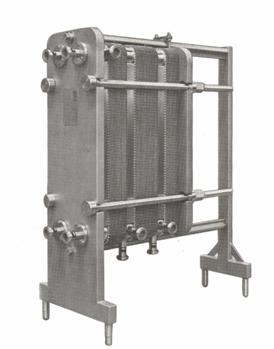 PLATE COOLERS
Egg products are known to be a very sensitive product. In order to stop the microbiological growth it is necessary to cool the product.
OVOBEL supplies coolers for each capacity enabling cooling before filtration and thus reducing bacteriological contamination. A membrane pump pushes the product straight through a plate cooler in order to cool it.
The cooler can be used with glycol or ice water.
Download the Plate Cooler leaflet for further details.
BACK