> YOLK STABILISATION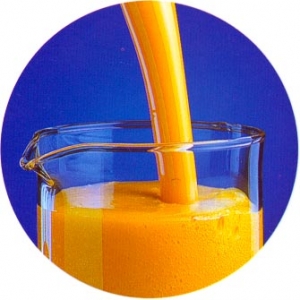 YOLK STABILISATION
OVOBEL can offer you a complete process line for yolk stabilisation.
A yeast-based enzyme can be used to modify egg yolks and give egg-based products superior emulsion properties.
For US food makers, this yeast-based enzyme offers the critical advantage of being heat-stable to 80°C, unlike untreated egg yolk-based products. This allows products such as mayonnaise to be pasteurized, ensuring higher microbial safety and a longer shelf-life.
In addition, by converting the lecithin in eggs into lysolecithin, the yeast-based enzyme helps to produce an emulsion with high viscosity. This means that less oil is required to achieve the specified finished product, opening the door to "lite" and "lower fat" products.
Download the Yolk stabilisation leaflet for further details.
BACK