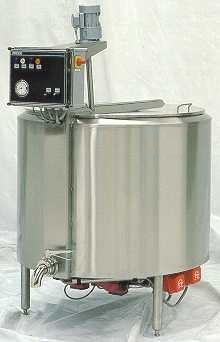 PASTEURIZATION AND STORAGE
The temperature of the raw egg product must be maintained as low as possible until pasteurization. This is best done in closed, refrigerated and insulated stainless steel tanks.
The egg products are pasteurized in order to reduce the bacterial content and to eliminate the possible presence of salmonella. The pasteurization is done at temperatures up to 69°C with a holding time of about 100 seconds.
After pasteurization the product is immediately cooled to about +4°C.